Content count

477

Joined

Last visited
About DarkRider
Rank

Advanced Member


Birthday

March 11
IPS Marketplace
Resources Contributor

Total file submissions: 12
Profile Information
Gender

Male

Interests

Web Design, Game Development, Graphic Art
About Me
Druid Gameworks Announces...
Druid Gameworks is now actively developing a short prelude title in the Unwritten series for Android and iOS mobile devices titled Unwritten: Dreamtime.
Dreamtime is expected to release in the Google Play Store, Kindle App Store, and Apple Store and retail somewhere between $3.99-4.99 USD. The official publish date is yet to be decided but our goal is to have it on the digital shelves this year!
Thanks to the generous donations of our supporters in the Druid Origin Guild, we will also be porting Dreamtime to Windows PC with updated graphics and a new player interface to accommodate PC players!
In Dreamtime, the player assumes the role of a young Ursine from one of four main tribes, who's destiny has not yet been determined. At the game's start, they have reached the age of maturity known as the Chut'que (chewt kay) a time to undergo an honored ritual, the dreaming. Guided by the clan seer, the dreaming is an astral journey where Ursines travel into the spirit world to stand before their patron god and receive divine messages about their destiny.
However, things will not be so easy for our intrepid player. For the first time in the long oral history of the tribes, the dreaming does not go as planned. The player finds more than a god waiting for them in the mists and is left with disconcerting images of a shrouded figure whose intent seems far from benevolent.
The story's focus hinges upon the fate of an ancient relic, more specifically several artifacts which make up a whole and the player's quest to retrieve them in an attempt to avert the looming threat foreshadowed in their vision. Through this journey the player will unravel the true purpose of the lost relic and of the Ursine tribes entrusted to its safekeeping, but will it be enough to divert the danger away from their family and homeland?
Rich Cultural Histories
Unique Explorable Landscapes
Multiple Ursine Tribes to Choose From
Choices & Consequences
Crafting & Trading
Dungeon Diving & Rewards
Unique Weaponry with Tribal Bonuses
Questing
Mobile Mini Games
Role-playing Immersion Focus
And much, much, more!
The Valley Tribe: Blackclaws
As seen in our previous concept reveals, this is arguably the common tribe. The most adaptable and prolific of the Ursine subcultures, the Blackclaws can be found on every continent in Arthanswold is some manner or other. They are hunters, traders, warriors, and spiritualists.





The Shoreline Tribe: Sunblessed
These laid back fisher folk can be found around beaches, lakes, and other sources of water. They luxuriate in bathing and are expert fishermen. Some would say the Sunblessed are lazy, but they are just a simple people living a rather care free existence.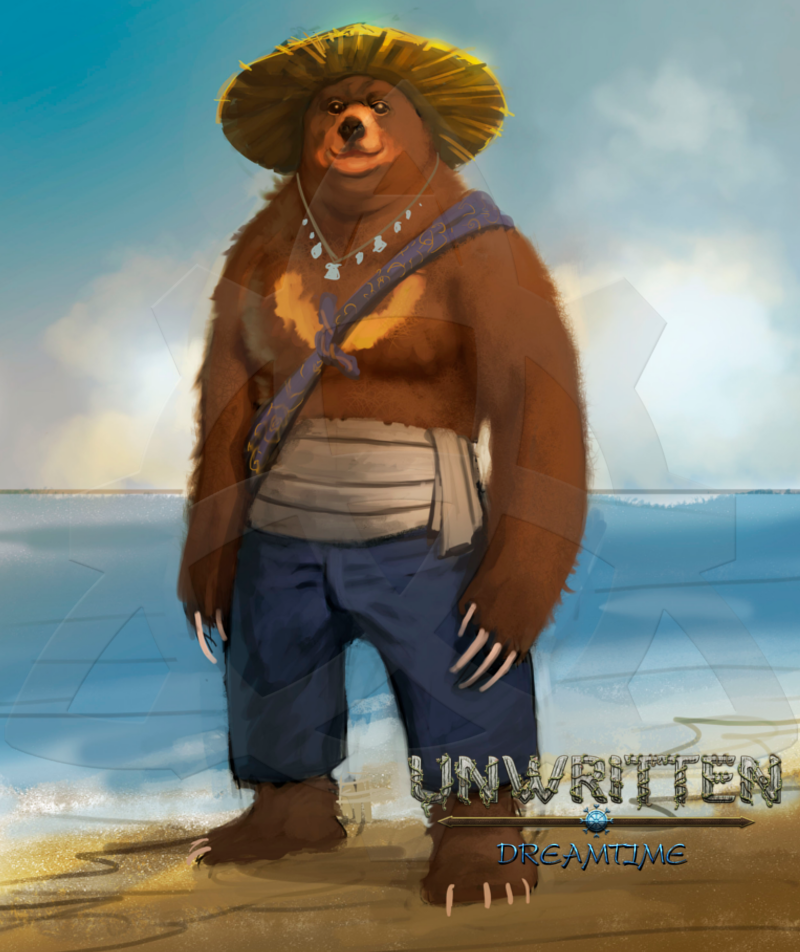 The Canyon Tribe: Pangani (working title)
In the shadow of the fire mountain on Duan Rhod lies the unforgiving Elfyre Canyon, home of the Pangani. Don't be fooled by their round bellies and charming smiles these folk are...okay, soft as teddies, but resilient all the same. In a landscape that offers scorching heat, prickly plants, and venomous neighbors, the Pangani seem undaunted by the challenges of canyon life. Known for their adobe villages and pied fur, these desert folks are unique to Duan Rhod.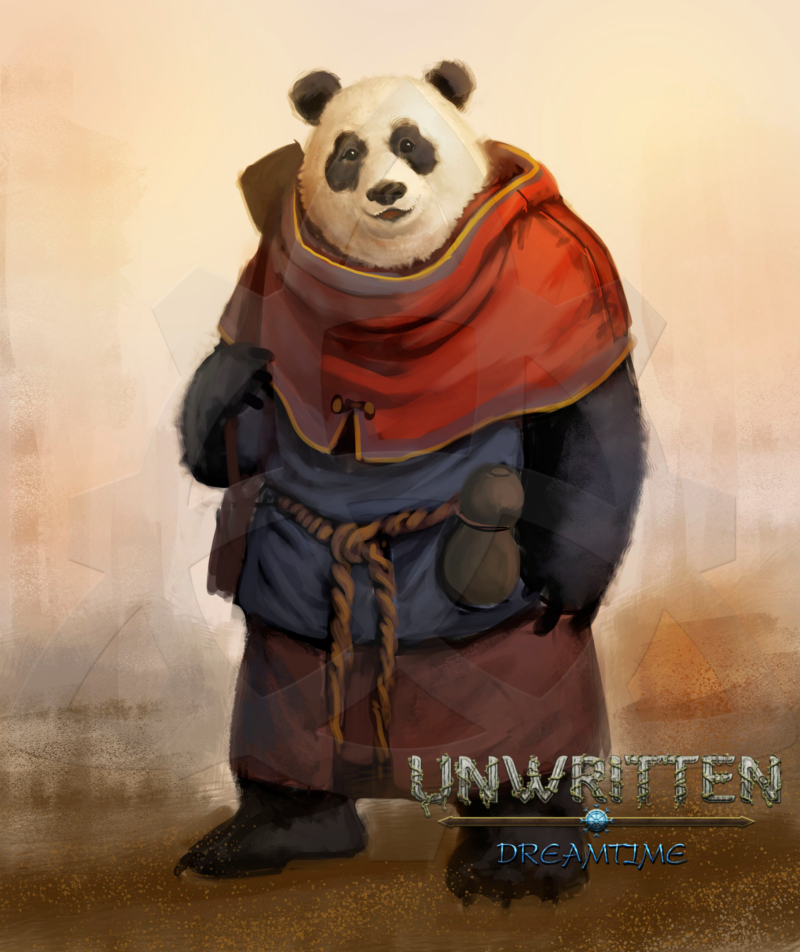 The Mountain Tribe: Icecore (working title)
The heartiest of all the Ursine tribes, the Icecore are masters of the frozen peaks dotted across Arthanswold. Hunters and Warriors, these great white folk spend their entire lives carving an existence out of ice and stone. They are highly suspicious of outsiders and are not quick to give help to strangers in their lands.
The Ancient Tribe: Khetlek
This near extinct subspecies was the first race of Ursines to ever appear in Arthanswold as a whole. Some speculate that all other Ursines are descended from these archaic cousins, but all Ursines derive their lineage from their patron goddess.
Want to be part of making the Unwritten series a reality and earn some cool swag at the same time? You can still support Druid Gameworks and all of our works in development by making a donation in our community donation tracker
For just a $5 donation you will earn a membership to the Druid Origin Guild! This membership entitles you to access the members-only guildhall forum where you can get early access to updates, exclusive content, early access to playable demos, contests, and much more! Other perks include special ranking, guild tags, badges you can earn, and a chance to be drawn from our beta pool for beta test participation! Click the image below to see what reward tiers you can donate to! Thanks to all of our supporters so far, we couldn't have made it here without you!