skinbydragonfly
Member Since 17 Apr 2007
Offline
Last Active Apr 16 2013 10:20 AM
About Me
Hello there!
Thanks for stopping by my Profile! Let me tell you a little about myself, I live in a gorgeous part of Australia, close to some of the nicest beaches in the world, and I am happily married to the love of my life the irrepressible Jethro (Jeff) - bizarrely we have put up with each other for 21 years now! We are blessed to have one beautiful early teen son, and two crazy Jack Russell terrier dogs (although those two might be a mixed blessing at times!!!!)
My love of Art started at a very young age.. probably about the time when I was 2 and I painted a huge section of the side of the house with bright red oil based paint (that never came off)!!! LOL I guess I wanted to make a mark early in life! I worked a number of sales and marketing jobs as a young person, and went to University to study Business.. as a result I didn't really reconnect with the Art world until I was pregnant with my son, and in the early years of his life whilst I was a stay at home Mom, I was a flurry of artistic endeavour! I paint, watercolour, acrylic and oil paintings.. and have been commissioned many times. I also am a Ceramic Artist, and trained as a Hobby Ceramic Teacher, but once I discovered digital art.. that was it I was hooked!
Skinning for Invision started for me back in 2003, We had recently converted our vBulletin sites, and whilst I had skinned those, it wasn't until I discovered what lay behind the doors of IPB that I really fell in love with skinning and truly "got" it!!! The Skining engine was just so much better, a true thing of beauty by comparison.. so I jumped right on in! Seems I must have been pretty good at it too... because not long after I started doing custom skins, and then was fortunately enough to be chosen to work for Invision on a contract basis doing Custom skins, Wow! that was fun! lol I learnt a huge amount during that time, and made some great friends!
About the same time, I opened IBUnique and we grew that business to be one of the most active and best Skinning shops for IPB out there! I was immensely proud of the level of customer service, quality offerings and loyal customers we had there. In May 2005 tragedy struck my family in the form of my baby brother being killed in Australia's worst Plane crash in 40 years. This event was a major trauma and dealt my whole family a devastating blow, especially to me, as we were very close, it's still almost unbelievable, and even now 4 years later I have tears in my eyes writing about it. I gave up skinning (and just about everything else) for a while.
Skin by Dragonfly opened in Feb 2006 and we have grown steadily and enjoy tremendous support from our loyal customers and from my wonderful Staff.. we have been through a lot together, and I love them dearly! Jethro has 2 University degrees, and is an IT professional within the Legal System with 25 years of experience. Logan is a legend, a marvellous help to me, the site, and our customers! Shady is a doll and has been with us from pretty much the beginning! Scott is a senior QA manager, and brings professional testing experience to our skins... Dee works very hard to help out with Graphics requests, and Magicone has been a godsend with Tech support on the iTab range!
The release of the IPB 3.0 series has totally reinvigorated me! I am bursting with creative energy right now! At SbyD we are in a very exciting growth stage, having just taken on a new member of the Skin Team, and expanding our product offerings! We are very excited about it all, and very much looking forward to a bright and shiny future!
SbyD is a friendly family oriented place, and we foster a really warm helpful feeling there... we go out of our way for our Customers, and if these are things that are important to you... I would love to see you there!
Regards,
Kim Ritchie (dragonfly)
If it's quality handmade style, backed by years of experience, and the best support around, all wrapped up in a fun, friendly and professional atmosphere... then please, drop by and see us today!

Skin by Dragonfly
Here are just a small selection of our skins... oh and btw.. I can assure you they are all my own unique graphics, created by me.. pixel by pixel, I don't ever purchase clip art or pre-made graphics either... on rare occassion I do use royalty free stock photos, with permission of course...I make all the cute Characters, and cartoons myself, along with every graphic you see on my skins.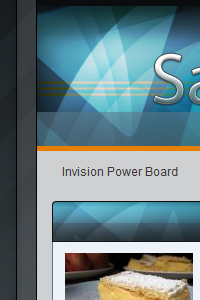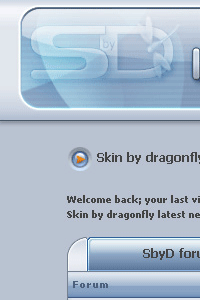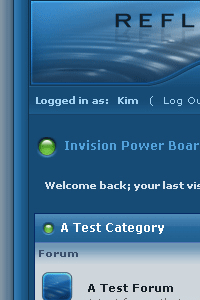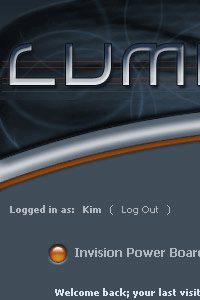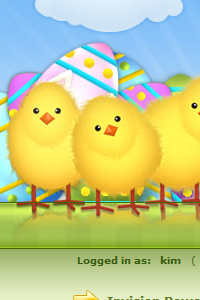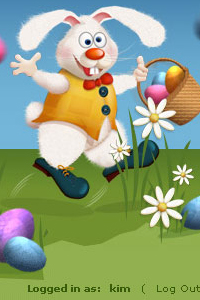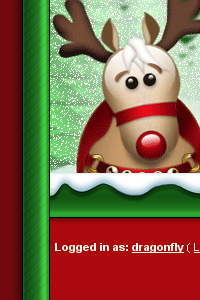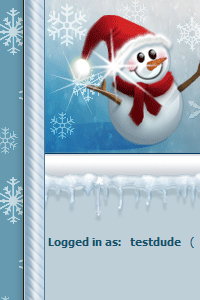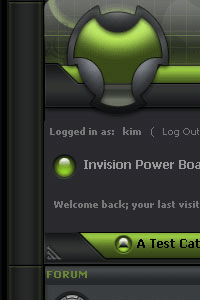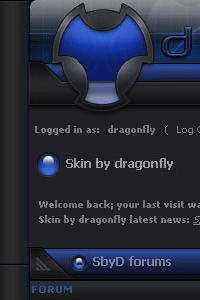 ---
Community Stats
Group

+

Clients

Active Posts

586

Profile Views

25,069

Member Title

Skin Designer

Age

Age Unknown

Birthday

April 9

Gender

Female

Location

Sydney, Australia

Interests

Graphic Design, Web Design, Skinning IPB, Art, Cooking, Having fun with my beautiful family.
Viewing Profile: skinbydragonfly